Sports
Nick Wright: 'Chiefs sent a message last night [vs Ravens] that the road to the Super Bowl goes through them' | FIRST THINGS FIRST
that the road to the Super Bowl goes through them' | FIRST THINGS FIRST" releaseURL="fvKTAQHobg4p" endcardfeed="http://feed.theplatform.com/f/BKQ29B/fs-video-firstthingsfirst" autoplay="true"] Video Details Sep 29, 2020 at 9:27a ET | First Things First | Duration: 4:02 Baltimore RavensBrandon MarshallFirst Things FirstFirst Things FirstKansas City ChiefsKansas JayhawksNick Wright Nick Wright & Brandon Marshall react to the Kansas City Chiefs week…
that the road to the Super Bowl goes through them' | FIRST THINGS FIRST" releaseURL="fvKTAQHobg4p" endcardfeed="http://feed.theplatform.com/f/BKQ29B/fs-video-firstthingsfirst" autoplay="true"]
Video Details
Nick Wright & Brandon Marshall react to the Kansas City Chiefs week 3 win over the Baltimore Ravens. Nick feels 'the Chiefs sent a message last night that the road to the Super Bowl goes through them'.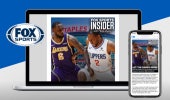 FOX Sports Insider Newsletter
Inside access. Unique perspectives on the daily sports topics that matter most. Right at your fingertips.
Sign Up
Real Life. Real News. Real Voices
Help us tell more of the stories that matter
Become a founding member
By using this site, you agree to its Privacy Policy and Terms of Use.
Subscribe to the newsletter news
We hate SPAM and promise to keep your email address safe